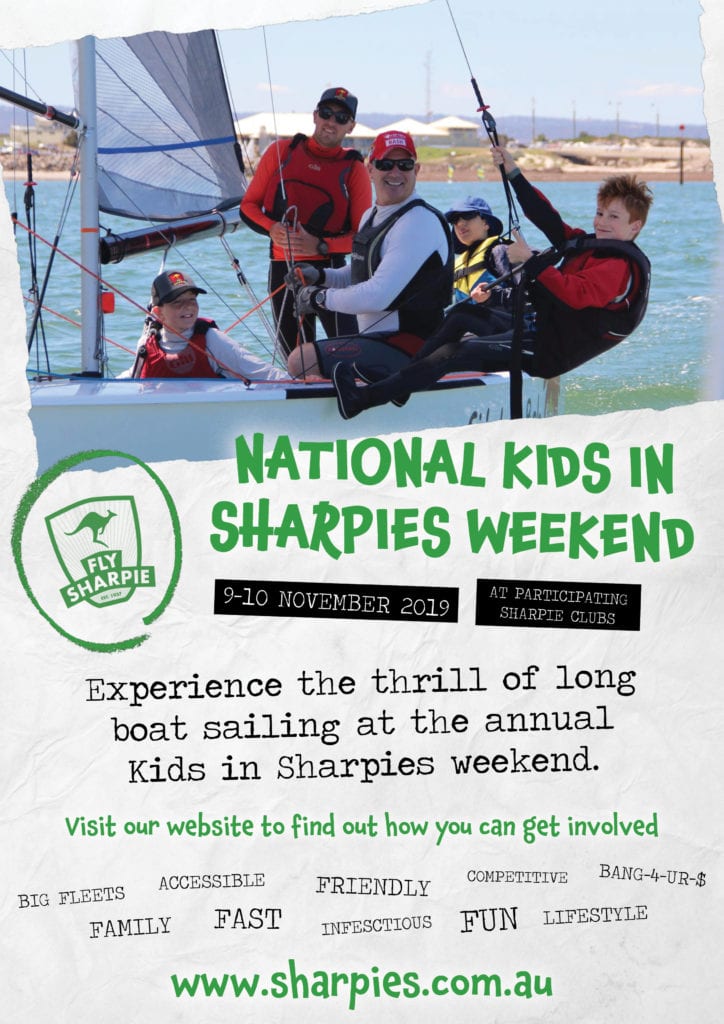 The 2019 National Kids in Sharpies is on at participating Sharpie clubs across the country.
Head down to your local Sharpie club and be involved in a number of fun Sharpie activities.
Depending on your skill set there is something for you, whether it's steering or crewing in a Sharpie in the afternoon race, or just swinging from the trapeze on the beach, this event is a great way to get involved.
PARTICIPATING CLUBS:
South Australia
Adelaide Sailing Club
Brighton & Seacliff Yacht Club
Largs Bay Sailing Club
Port Lincoln Yacht Club
Victoria
Western Australia
Mounts Bay Sailing Club
East Fremantle Yacht Club
Geographe Bay Yacht Club
Tasmania
ACT
YMCA Sailing Club
Canberra Yacht Club
Queensland
Darling Point Sailing Squadron
Keppel Bay Sailing Club