BOATS & EQUIPMENT FOR SALE
BREAKAWAY – $3,500
Haslegrove hull in really good condition for her age, only ever sailed on the lake and always garaged.
Fiberglass sides and deck with balsar core floor.
Have weighed her and she was 90kgs on the scales.
Boat had an overhaul in 2020 systems,blocks, cleats and most ropes replaced
New Trailer and dolly 2020
Goldspar mast good condition 
2 rudders
1 centerboard
Sails
4 mains all in good condition 3 are mylar 1 dacron
3 jibs all dacron showing some age
2 kites both in good condition
boat got 2nd in the bertie last year
Boat is Located in Ballarat
Call Jason 0400424071
$3500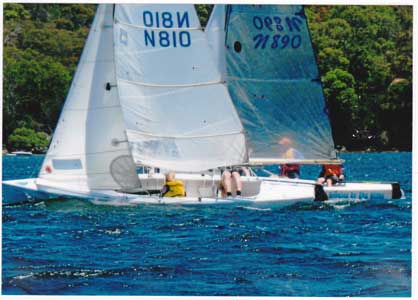 SURVIVOR – $1,200
No Number but sailing with N810 sails. (Peter Chappells old boat "Cocktails at Six" N757 )
The hull has a core filled fibreglass floor and fibreglass sides and deck.
Boats comes with a cradle/dolly and storage trailer
Sails included 2 jibs, 2 mains and 1 full size spinnaker.
Hull is solid but needs some cosmetic work around centreboard case fairings.
Mast and boom are in good condition.
All fittings are still located on the hull, mast and boom.
Boat last raced March 2012.
Boat is located in Southern Sydney.
Call Peter Connor: 0411 324 543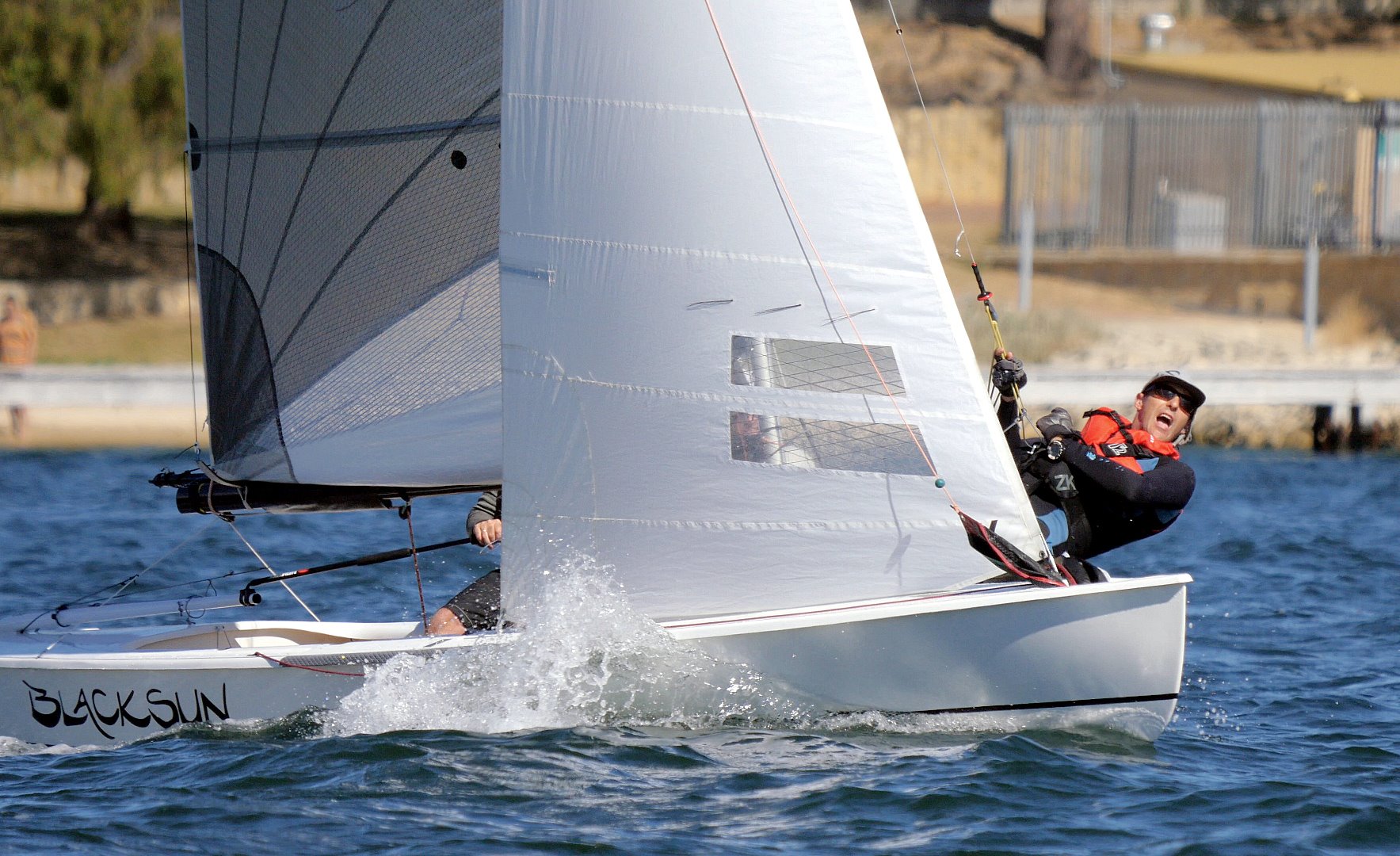 BLACK SUN – $12,000
Haselgrove hull annually maintained

/stiffened

by a boat builder

Selden Alto mast,

dyform

rigging, current spreader system

YMS foils, new Haselgrove carbon tiller

Carbon boom and pole

Aluminium beach dolly

Raymarine

digital compass on custom carbon bracket

Upgraded console with vang riser

2 Hill mains (both 1 regatta old), Walker Main, 3 Walker jibs (one x 1 regatta old), 2 Walker kites

Recent r

esults have included 11

th

at last SA Nationals,

1

st

and 2

nd 

at WA States